Why Superfeedr for Publishers?
Real-time PuSH

PubSubHubbub (PuSH) makes it possible to push notifications of new or updated content to subscribers instantly.

Better SEO

Supporting PubSubHubbub is good SEO practice. Using RSS for SEO and PubSubHubbub for SEO has proven consistently successful, and is recommended by Google, Flipboard and other content-heavy apps.

It's Your Data

You can export your subscribers and analytics any time. Superfeedr will never obstruct you getting at your data. Since we support open protocols, you can easily switch to and from Superfeedr.

Customization

A custom-made content hub is just a few clicks away. You control the text, colors, logos and more, allowing you to create a hub that's consistent with your brand and messaging.

Professional Features

If you go pro, you also get to use custom CNAMES, landing pages, and will be able to control subscription access. Find out more about getting a pro hub.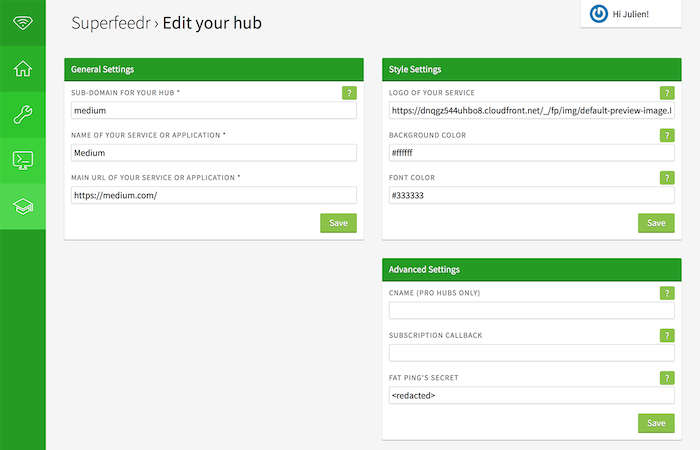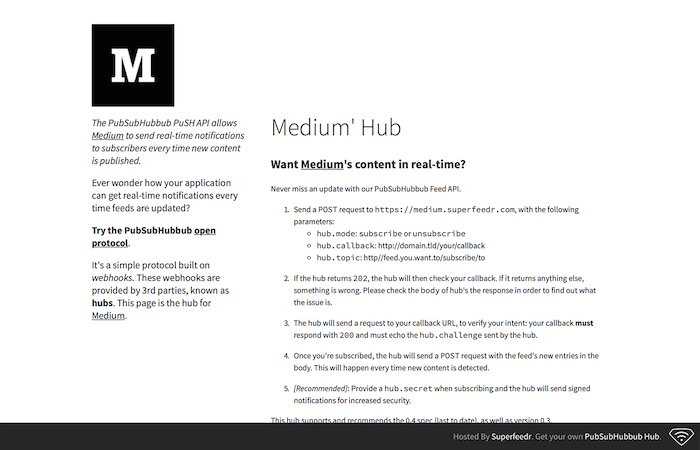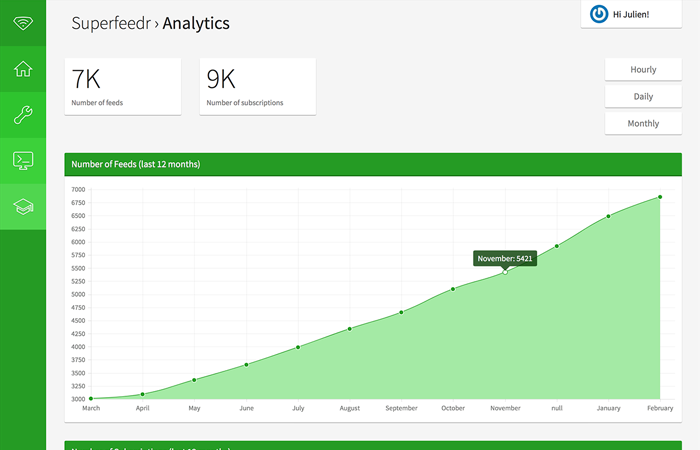 Publishing with Superfeedr gives you a limitless ability to push new content to your subscribers. The possibilities are truly endless. Using RSS for SEO boosts your visibility, and your users will be completely satisfied, thanks to the real-time feeds.
Real-time feeds 100% PubSubHubbub compliant
Subscriber Export Get hold of your data whenever you want it
Analytics See your total subscriber count and total subscription count
Custom CNAME Use your own sub-domain
Custom Landing Page Redirect your hub landing page to your site
Subscription control Approve or deny subscriptions, based on your own parameters
Superfeedr helps you own your content distribution channel. You can simplify your infrastructure, improve SEO and content discovery, as well as be the first to inform your subscribers. These companies trust us to push them your content: